Fruitful Furnishings Sawmill and Gary Mead Gallery Tour
February 17, 2018 @ 10:00 am

-

12:00 pm

$10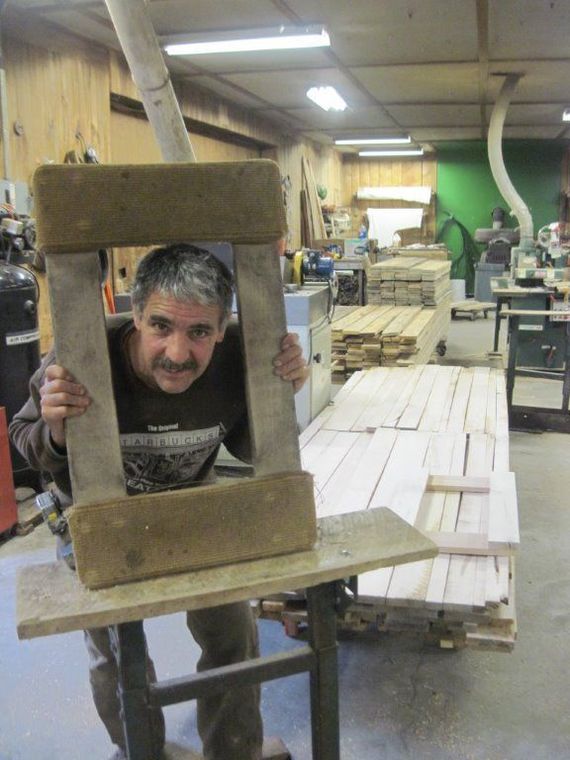 Gary Mead owns and operates Fruitful Furnishings Sawmill along with Gary Mead Gallery in Margaretville NY. Fruitful Furnishings is a production mill while Gary Mead Gallery highlights Gary's life work with wood art and furniture. We will be touring his sawmill operation and then taking a look at the truly amazing wood pieces in Gary Mead Gallery. CFA Members Free. Non-Members $10. Call CFA to Pre-Register (845) 586-3054.
Gary Mead Gallery
by Jessie Koester
"Trees talk to Gary Mead. All kinds of trees. Even, and maybe especially, the ones that might be overlooked by other woodworkers. These are old trees, huge trees–one can imagine their roots going back to the beginning of time. As he walks underneath towering canopies, or beside fallen trunks on the forest floor, touching the cool dry bark and breathing in the soothing scents of wood, Mead hears a voice, gets a vision, just knows from deep within his soul what he can do to resurrect them for lifetimes to come. Perhaps because he was born and raised on a dairy farm in New Kingston, NY, the spirit of the Catskill mountains runs deep within him. After a childhood spent dairy farming, Mead taught himself the artistry of woodworking.
Now, the spirit is made manifest in his furniture and sculptures–works of art, really–crafted from the local butternut, soft maple, red beechnut, pine, birch, and hemlocks that he loves. Mead loves all wood, even that bound for the scrap heap. There's no such thing as imperfection. Notches, knots, wrinkles–all are appreciated. He remembers exactly where every tree comes from, labelling every board: Mill Brook, Hubbel Hill, Shokan, Keany Hollow. He keeps a diary for each piece, too, recording the time, date, and the process that went into the composition. Sometimes he's inspired to write a poem about the work. Framed copies hang on the walls of his gallery alongside the finished products.
Fruitful Furnishings–Mead's business since 1979–is handmade, infused with the unflagging spirit of the American dream and the devotion of a folk artist, from the floorboards to the ceiling. His sawmill, dry kiln, and the Gary Mead Gallery are nestled in a serene hollow of Pakatakan Mountain, in Margaretville, New York. In this sanctuary, he cuts and kiln-dries the boards, then lovingly begins to create his visions–uniquely beautiful pieces like his Mother & Child Pantry, a 7 foot tall and 3 1/2 foot wide hollow hemlock trunk (the mother) within which he has inserted another 7 foot by 5 inch solid hemlock log (the child) and 7 lazy susans; or The Xylophone Table that he carved with a handmade jig, his first inspiration for following the natural curve of a tree; and the stunning Cider Mill Press Base Table made from the 20-ton white pine planks of a local cider press upon which, over the last 69 years, hundreds of thousands of gallons of apple cider have flowed, naturally staining the wide, worn boards the warm honeyed color of apple juice.
"Nature's incredible," Mead says. One can say the same for Mead's work, crafted with love, care, and a deeply-rooted respect for nature. The Gary Mead Gallery is a haven in which trees speak to all who visit. Come see for yourself. Visit the Gary Mead Gallery online (http://www.gary-mead.com), or better yet, in person. The spirit is contagious."
Visit Gary's website at www.gary-mead.com
Details
Date:

February 17, 2018

Time:

10:00 am - 12:00 pm

Cost:

$10
Organizer
Catskill Forest Association

Phone

845-586-3054

Email

cfa@catskillforest.org
Venue
Fruitful Furnishings Sawmill

1289 Southside Rd.




Margaretville

,

NY

12455

United States

+ Google Map

Phone

845-586-3054