WHAT'S GOING ON IN THE FOREST?
Went for a ride right before dark yesterday evening to see how the snow was treating the deer. In late winter or early spring, deer – according to deer biologists – are at their lowest in energy reserves. A deep, late snowfall like yesterday's may translate into some winter mortality. Deep snow – especially when it's up to their belly – demands a lot of energy expenditure to move through. All the more reason to provide some low-hanging tree buds for browsing via habitat improvement cuts when deer that can't access or reach anything else.
Just compare what 2 weeks can do to deer; from no snow to over 2 feet.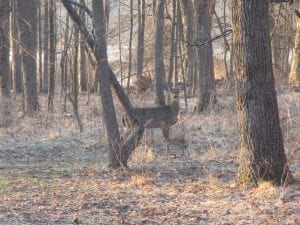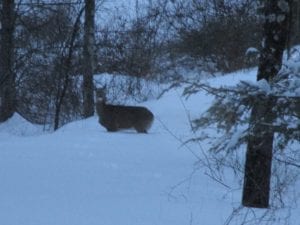 May the forest be with you,
Ryan Trapani
Executive Director
Catskill Forest Association