Forest Farming Program
Want to improve forest health, manage your forest sustainably, grow food and medicine, and make money from your land?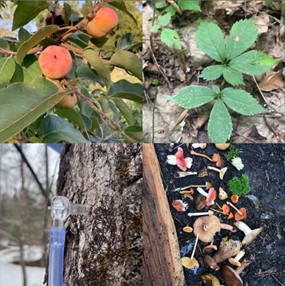 Agroforestry is a land management practice that intentionally combines livestock and/or crops with trees into one integrated system.
A non-timber forest product (NTFP) is any product made in a forest setting, excluding timber. Some common examples include maple syrup, tree fruits and nuts, mushrooms, and wild edible plants such as ginseng or ramps.
Forest farming is an agroforestry practice that involves the cultivation of NTFPs under an existing forest canopy. This includes maple syrup production, ginseng cultivation, growing edible mushrooms, silvopasture, tree fruit production, and more!
The purpose of CFA's Forest Farming Program is to provide educational, field-based services of agroforestry practices to landowners at the backyard scale, and to incentivize forest management through non-timber forest products where timber harvesting is not feasible.
Experience hands-on education at your property for: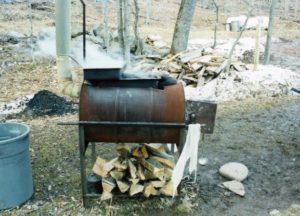 Backyard Maple Syrup Production (January – March)
CFA will provide backyard-scale tapping
services on site along with educational instruction on identifying and tapping maple trees, materials for tapping and sap collection, and a guide to maple syrup production.
Tap up to 3 trees with materials provided by CFA, and have additional maple trees marked to tap on your own in future years!
Shiitake Mushroom Log Inoculation (January – April)
Receive felling, bucking, and inoculation services on site along with educational instruction on selecting trees for inoculation, incorporating mushroom log harvest into forest management, inoculating and growing shiitake mushrooms, and caring for your mushroom logs.
Inoculate up to 5 logs with materials provided by CFA, and enjoy delicious shiitakes grown right in your own backyard.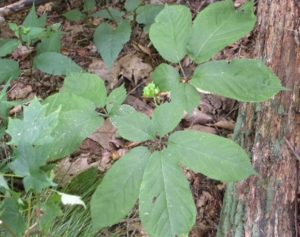 Wild-Simulated Ginseng Cultivation (October – November)
Learn how to establish small wild-simulated plots of ginseng in your forest, plus educational instruction on monitoring & caring
for your ginseng plants, harvesting, and processing.
Install 3-4 plots of ginseng with materials provided by CFA and reap the benefits for years to come.