Welcome to the Catskill Forest Association, Inc.
We are a membership-based, nonprofit organization that provides forestry education and services to private Catskill landowners.
We are currently caring for over 86,000 acres worth of private properties across Delaware, Greene, Otsego, Schoharie, Sullivan, and Ulster Counties.
Join your fellow landowners and get started with your $50 consultation.
Chainsaw Raffle
Winner will announced at the Annual Membership Meeting.
This 18″ beauty will make small work of all the tree projects on your property!
Husqvarna's 550 XP® chainsaw is ready for demanding use in felling, limbing, and bucking operations. The saw delivers maximum power in the 50cc class. This durable saw is designed for professional forestry and tree care crews and has improved power and a slimmed-down design. Several innovative features guarantee a comfortable and efficient operation, season after season.
RAFFLE CLOSED 9/26 AT MIDNIGHT.
PROGRAMS & SERVICES
$50 CONSULTATIONS:
One-hour property visits by staff to help you learn about what your property holds
APPLE TREE PRUNING:
Pruning helps keep apple trees healthy and improves quality and quantity of yields
APPLE TREE GRAFTING:
A horticultural technique to help bring old, neglected trees back to fruition
FOREST BIRD PROGRAM:
High-Nesting Bird Boxes for ducks, owls, etc. and/or Canopy Bird Feeders that protect against squirrels & bears
FOREST FARMING:
Want to improve forest health, manage your forest sustainably, grow food and medicine, and make money from your land?
INVASIVE SPECIES MANAGEMENT:
Care for trees against invasive insects, and care for forests against plants
LEGACY TREE PLANTING:
CFA will plant up to 3 trees in prime locations on your property
TREE CARE PROGRAM:
Cabling - a cable is installed to hold two "V-crotch" stems together to prolong the tree's life
Structural Tree Pruning - to improve tree health and longevity
PROPERTY MAPPING:
Custom property maps highlighting the property features you want to see
PORTABLE SAWMILL PROGRAM:
We bring a state-of-the-art portable sawmill directly to your property and mill your logs to lumber on the spot.
WILDLIFE HABITAT MANAGEMENT:
Forestry practices to help improve your woodlot for wildlife
To schedule, call (845) 586-3054 or email [email protected]
Sign up for the CFA Weekly Newsletter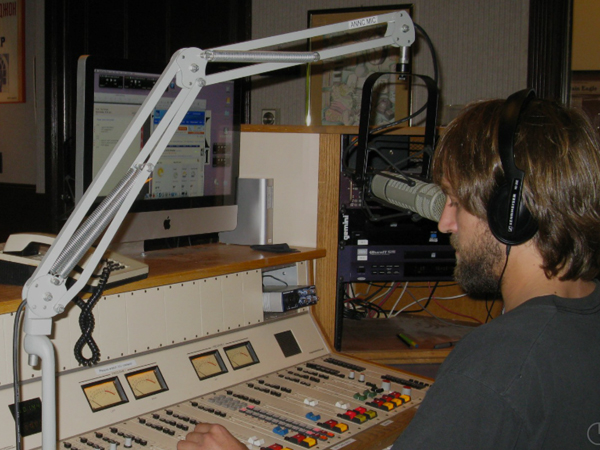 WIOX RADIO
From the Forest: Weekly Broadcast
We host "From the Forest," a weekly radio show on WIOX, our local radio station in Roxbury, NY. Listen in with Ryan Trapani, John MacNaught, and other guest speakers, while they discuss trees, logging, wood, maple syrup, nuts and berries and the pressing issues central to our forests.
2021-02-13