WHAT'S GOING ON IN THE FOREST?
Well another Christmas is upon us and that brought the girls & "Tan the Man" out to get another Christmas tree at Bell's Christmas Tree Farm in Accord, Ulster County off Mettacahonts Road. The Bells are great people, hardworking, and offer everyone hot chocolate to boot, which the kids love. People go there, get their tree, and even "tailgate" a little bit in the parking lot.
Christmas trees normally take about 8 to 12 years to grow before harvesting. I see the Bells outside all summer long doing something to those trees. When I look at the tree at night, I can see–in between the ornaments–the careful pruning that has taken place to shape it. Although not a forest, Christmas Tree Farms certainly are trees and I'm glad to support the Bells and this rural land use. See you all next year.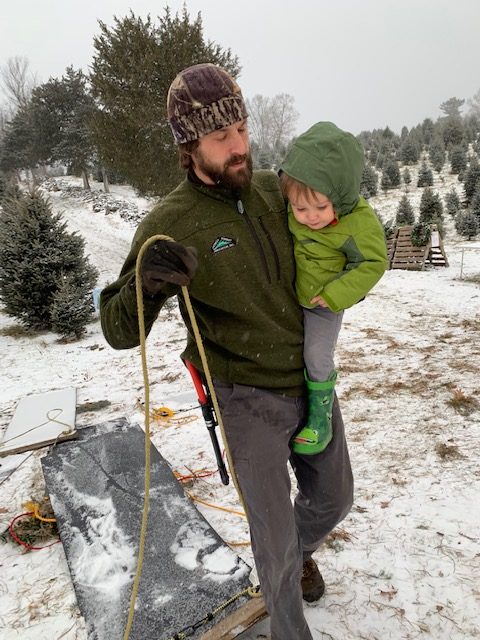 Ryan Trapani
Director of Forest Services
Catskill Forest Association